Robins class are very lucky to have so many adults in the class to help move their learning on. Mrs DeSanges, Mrs Harvey, Mrs Walker and Miss Brown all work very hard to make sure that children in Robin's class are the 'Best they can be'.
Well done to all of the children that achieved Outstanding Attendance! You deserve your cinema voucher.
***************************************************************************************************************************
Gamal has been awarded the celebrations certificate this week for learning how to write his full name.  
Devon won the 'Super Star Writer' award this week and received a note book and pen from Mrs Ricketts. Devon's fantastic writing is on display in the entrance hall for all to see. 
Keep up the good work , Devon and Gamal keep reaching for the stars!
Who will impress us next time?
                                 ****************************************
Big Maths, Beat That!  is a fast, fun and furious challenge that is set every Friday, and only take 20-30seconds.Throughout the children's time in school they learn different sums called 'learn it's'. The idea of the challenge is for children to have a quick recall of these sums without having to work them out, they just know them. The children are constantly challenged to increase their own score (literally..."Beat That!", where 'that' is their best ever score)
These are the children that have beaten their score this week
Kaycee                         Devon
Princess                       Dylan
Harrison                      Zaine
Aimee                         Ollie
Well done to all of the above children, keep up the great work.
                                          ****************************************************************
A really big Well Done to all of the acts that entered Birches Greens Got Talent. We had lots of talented acts entered this year. Robins did really well with there Frozen Singers, please watch the video clips below.
The 'Frozen' Singers in action!
Birches Green's Got Talent.
This afternoon the 'frozen singers' wowed the judges with their singing and dancing!!
P7091135.AVI
Well done to all of the children and parents that joined in and enjoyed Sports Day.
Robin's and Woodpecker's have been cooling off in the hot weather by splashing around in the paddling pool and water trays. Mrs Walker even sprayed the children with the hose pipe, it was lots of fun and definitely helped everyone cool down.
**************************************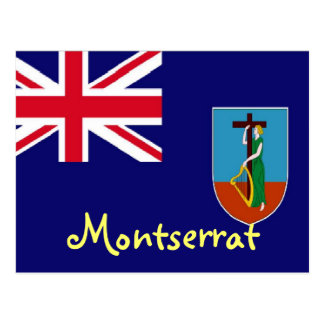 Robins and Woodpeckers were lucky enough to have a visit from Mrs Ryan who works in the school office. Mrs Ryan came to talk to us about where she comes from, she told us that she used to live on one of the Caribbean islands called Montserrat. Mrs Ryan told us lots of information and answered lots of the children's questions. Here is some of the information we found out.
We would like to say a BIG thank you to Mrs Ryan for sharing her stories and information about Montserrat, it was really interesting and we learnt lots.
*********************************************
Well done Robin's! You did a fantastic job performing your class assembly.
Exciting News!!!!!!!
Robin's class went to meet their new teacher Miss Jennings and visit their new classroom.
The year 1 children wrote letters to the reception children to tell them all about the exciting things that they do in year 1.
**********************************************************************************
Robin's class were all Chef's this morning when Mya's dad came in to school to show us how to make Caribbean Fried Dumplings. We all rolled our sleeves up and got stuck in!!
************************************************************************
Today Robins and Woodpeckers had their medieval Banquet. The children arrived at school dressed up as princes, princesses, jesters, knights and dragons. They made their own oat biscuits and fruit salad which was very yummy. They learnt how to make bows and arrows which they then used at target practice, they learnt how to dance to medieval music. The children had lots of fun taking part in today.
Well done to the Robins for all of the effort they have put into running our business. You worked really well as a team and were enthusiastic all week. As a whole class you voted on the name of your business ' Treasure Party' you wrote the clues for the treasure trail, you sold tickets for the treasure trail, you helped guide the other children and you even counted how much money we had made as a class. You all knew your roles and were happy to help. A big Well Done. We raised a fantastic £91.12. 
This week Robins have been learning all about clocks and telling the time. Have a look at some of the fantastic work we have been doing.
We very very lucky to have a visit from 'Ceelo' the Bearded dragon today. We asked Luke and Vicky lots of questions about how they look after him. (The World- talk about some of the things they have observed,40-60. Speaking- express themselves effectively, showing awareness of the listener- ELG)
These are some of the questions that we asked.
Harrison- "Can he walk downstairs?"
Devon- "Does he talk?"
Princess- "Where are the holes?" (she had seen them on a photo)
Evie- "Does he eat spiders?"
Aaron- "How does he paint pictures?"
Mustafa- "How does he run around?"
Mya- "How do dragons eat grasshoppers?"
Nour- "Does he have a long tongue?"
Dylan- "Why is his skin coming off?"
Zaine- "Is he a boy or a girl?"
Speaking- Early Learning Goal
Janayla enjoyed the visit so much that she drew a picture of her holding Ceelo! Well done Janayla. EAD- ELG
**********************************************************************************
Have a look at our termly curriculum topics.
We have all been Scientists in our 'Science Lab'. We spent thisa morning finding out what would happen when we mixed our ingredients together. It was very messy but very fun!!
We all had lots of fun at Tamworth Castle. We learnt lots of new and exciting things. We had a tour of the castle and got to look at lots of old items, whilst looking at the old items we were also looking for a friendly dragon named Ruby. Ruby had left us lots of clues.
After we went to see the story teller who told us all about Ruby and how she came to live at the castle. We had our lunch in the great big hall and then went to play and explore in the castle. When it was time to go we stopped of to have a little play at the park.
Well done to all of the children in Robins who made their own Easter bonnets. They were fantastic.
Solar Eclipse
On Friday we had an amazing opportunity to witness a partial solar eclipse. We were very lucky that Dominic had brought his solar glasses into school allowing us to all view the eclipse safely. There was also a live video feed on the interactive white board for children to watch as it happened. I think we were all in awe at what we had witnessed, I hope its something that the children remember for a long time.
Red Nose Day
Red Nose Day was lots of fun, we all made our faces funny for money. Everyone put in lots of effort to make themselves look very silly, we had pirates, clowns, wacky hair, funny noses, silly glasses and many more. The whole days activities was based around Red Nose Day, the children designed their own noses, played games on the computer, decorated biscuits, counted red noses and wrote about them too. Even our P.E. lesson included red noses. Thank you so much for all your donations, the school raised over £150. Thank You!!!!
**********************************************************
World Book Day
We celebrated World Book Day by bring our favourite bedtime stories to school. In the afternoon we all got dressed in our onesies and pyjamas, and enjoyed a cup of hot chocolate whilst reading our books. Woodpeckers then got very cosy and lay on the carpet in front of a roaring fire on the interactive white board.
At the end on the day each child was given a £1 Book token, here is some information on where and how to use it - http://worldbookday.com/books/
**********************************************************
Robin's Parent's Lunch
On Monday 2nd March Robins invited their parents and carer's to come and have lunch. Since September we have seen some big changes in our catering to promote healthy eating. we wanted to invite our parents and carers to sample the wonderful food that is provided on a daily basis. Everyone had a lovely time. robins would like to say a big "Thank you!" to all the parents and carers who came to have lunch with us and who wrote such lovely comments!
·         'I really enjoyed my lunch, thank you for inviting me'
·         'Thank you for giving me a lovely dinner 10/10'
·         'The food was lovely, great choice and very yummy'
·         'Lovely to see a vast range of fruit and vegetables.'
·          
******************************************
Why Can't I Eat Chocolate For Breakfast?
This half term we have already started to look at our new topic. 'Why can't I Eat Chocolate For Breakfast?' to engage the children we visited Lidl. Mrs Rickets gave us some money to buy some 'healthy food' to try. The children chose the food that they wanted to buy and took turns to pay for the food and to pack our shopping. When we got back to school we looked at the food that we had chosen and sorted it into different groups and then we tried it. We especially enjoyed the bagels and the melon and pineapple.
Robins were very lucky because the manager gave every child a drink and piece of fruit. Thank you Lidl. We will be writing thank you letters.
We were really proud of Robins because they all walked to Lidl and back so sensibly and crossed the road safely, listening to staff. Well done Robins what a good example you have set to our community!
**********************************************************************************
This term we are getting ready to start our exciting new curriculum and our first topic is....Where does snow go? The Cornerstones Curriculum is all about engaging children and giving them opportunities to investigate, explore and gain knowledge through imaginative learning.
To find out more about Cornerstones please click the link
 http://www.cornerstoneseducation.co.uk/Learning-Philosophy.aspx
Happy Chinese New Year
Gung Hay Fat Choy
On Thursday 19th of February  it will be Chinese New Year. In robins we have watched children celebrating Chinese New Year on CBeebies and found out how each year got its name. We know that this year is the Year of the Sheep/ Goat. We celebrated with dragon dancing!
We tried to use chopsticks!
We practised Chinese writing 
**********************************************************
We really enjoyed the Valentines Disco!
We did lots of dancing; we made cards; we decorated biscuits and we had our faces painted.
This week Robin is having an adventure. he has gone to Iceland. Robin has sent us some pictures so that we can see what he has been doing. Robin has been enjoying the snow.
Bird Week
As we have been thinking about birds this week (especially Robins) we have been doing lots of exciting things. We have sent postcards to Robin. We have made our own bird houses and our own bird cake. Our recipe needed fat, bird seed, cheese, dried fruit and digestive biscuit. We mixed our ingredients together and put it into the fridge to set. We have also made our own Robins.
This week Robins have listened to the story "One Snowy Night" by Nick Butterworth. they have made shelters for animals to help them to keep warm when it is very cold. They have made their own bird food to stop the birds from feeling hungry when they cannot find any food. The robins are going to test their bird food at home.
**********************************************************************************
This week Robins have been finding out more about snow and ice. On Monday and Tuesday we collected natural resources from outside to make our own ice palaces like "Elsa!"
We found twigs and leaves and put them into different shaped containers to freeze to make our palaces.
**********************************************************
On Wednesday we had a special surprise when we woke up in the morning we had snow! This was a perfect background for our snow machine as we were able to make our own snow, even though the real snow had stopped. We had lots of fun!
What a wonderful day you lucky Robins!
**********************************************************
This week has been all about engaging the children and introducing them to their new topic. Where Does Snow Go?
The children had a memorable introduction. They received an important message from a dinosaur who needed their help.
The dinosaur's friends were trapped in ice and needed the children's help to escape.
After listening to the message the children had lots of ideas of how to help the frozen dinosaurs to get free.
Their ideas included:
use an axe to break the ice

use a knife to cut the ice in half

get a stone to smash the ice

pour warm water onto the ice to make it melt


 
The children couldn't wait to help the dinosaurs to get free.
They tried out their ideas:
Hooray at last the dinosaurs were free! The children enjoyed observing what happened to the ice and were able to talk about and record what happened to the ice.
Well done Robins! 
areas of learning PSED MR/SS/MFB       CAL LA/U/S     LIT W   UT TW
Painting and Drawing Robins
Robins were very lucky this week to have Mrs Hunter in to help us work on our drawing and painting skills. Mrs Hunter is a very talented artist and she was able to show us a number of different stages to draw a robin.
Robins were able to repeat the instructions together;
"We start with a circle head" said Logan, "a triangle beak" said Nour, "then the body and wing" said Amani and Evie said "don't forget the legs".  
The children then looked very closely at the different colours and used very fine paint brushes to paint their Robins.
Look at some of the amazing Robins! They will soon be on display outside Robins classroom.
This week we have been using large apparatus for the first time. Some of us were a little bit anxious at first but by the end of the session we were all a lot more confident!
Physical development- moving and handling- travels with confidence and skill around, under, over and through balancing and climbing equipment- 40-60 months
We all dressed up as Superheroes for Children in Need and put our donations on Pudsey and Blush.
As part of Black History month, Robins class have been learning about Claudette Colvin.
We acted out her story for the whole school.
(Being imaginative 40-60 months, people and communities 40-60 months, speaking 40-60 months)
Claudette Colvin part 2
Claudette Colvin part 3
Claudette Colvin part 4
We have been very busy caring for (and cleaning) our animals in Robins class today. 'Showing care and concern for living things and the environment.'
This week the children have been VERY busy. They have been working hard to impress Mrs DeSanges, Mrs Harvey and Ms Brown with their independent learning.
Thank you to all the parents who came to our IMPACT workshop, we hope you found it useful.
Please read the parents evaluations of the session
This week Robins did an investigation to see what happens to milk in breakfast cereal when it's left out in the classroom all day.
The children choose which cereals they wanted to use for the investigation and they poured them into the bowl and added enough milk to each bowl of cereal.
Once the cereal was made it was left out on the side all day. The children were able to write up their prediction's of what might happen to the milk. They also used magnifying glasses to observe what is happening to the milk when it was left in the cereal all day.
Here are some of the children's comments when we looked at the cereal at the end of the day.
Harrison said "weetabix is big, it sucked up all the milk"
Kaycee said the porridge has gone "sticky"
Princess said the cocopops has now got "chocolate milk and cocopops are white brown"
Amani said "no milk left" in the shreddies, "but they are now mushy" replied Charlie.
During our independent play Robins have been really busy in the writing area. Take a look at our wonderful work and all the letters we have been using.
To see the 2013/14 content from this page please click the link below: