Welcome to Robins Class!
Hello and Welcome from Mrs Antcliff and Mrs DeSanges, your class teachers and Mrs McMahon, your teaching assistant. We are very much looking forward to working with you, to help your children learn and grow over the coming year. Our aim is to ensure that every child gains a wealth of knowledge through the many exciting experiences they will have in reception. We believe that learning through play is incredibly important and teaches children to have good emotional, creativity, language and social skills. All these things help your children to become confident, eager and independent learners.  We hope that you enjoy the new challenges and approaches to learning that Reception has to offer! 
Please make sure to come back and check the web page, as we regularly update it to keep you informed of what your children are learning. The children get particularly excited to see their own pieces of work or photos being uploaded.
********************************************************
**********************************************************
Ceejai received the Celebrations certificate this week for working really hard to try and improve his writing. 
Jamie won the 'Super Star Writer' award this week and received a note book and Birches Green pen from Mrs Ricketts. Jamie's fantastic writing will be on display in the entrance hall for all to see. 
Also, well done to Carly for winning this terms value award of Peace. Carly is always kind and caring towards others and when she was asked what job she would like to do when she grows up, Carly said "I would like to work in a shelter and feed people that don't have much food".
Well done Ceejai, Jamie and Carly! Keep Climbing the Ladder to Success!
Who will impress us next time?
********************************************************
Reading
Spending just 10 minutes a day listening to your child read can benefit them greatly. Please remember to fill out your child's reading record, for every completed reading record your child receives a certificate and for every 3 completed records they receive a Birches Green Pound.
Talk about what is happening in the pictures.

Can they predict what will happen?

Ask them to retell the story.

Encourage them to use their robot voice to sound out words ... c-a-t  cat
Words
Throughout the year the children are checked in class on how many of the 100 High Frequency Words they know so they can climb up the space rockets to reach the moon. Every child has had a set of words sent home to learn and it is really beneficial if you can work with your child to help them. Learning these words will help your child's progression in reading and writing.
If you need more sets of words, they are available to print from the link at the bottom of this page or you can ask a member of staff.
Literacy and Numeracy
Every Friday we send home a piece of Literacy or Numeracy homework, we would really appreciate if you could return this homework the following Monday.
Please don't hesitate to speak to us if you have any questions, thank you for your cooperation.
****************************************
Big Maths, Beat That!  is a fast, fun and furious challenge that is set every Friday, and only take 20-30 seconds. Throughout the children's time in school they learn different sums called 'learn it's'. The idea of the challenge is for children to have a quick recall of these sums without having to work them out, they just know them. The children are constantly challenged to increase their own score (literally..."Beat That!", where 'that' is their best ever score)
These are the children that have beaten their score this week
Jake
Moses
Murray
Oliver
Alexis
Toby
Kyle
Ronnie-Mae
Jamie
Ibrahim
Umair
Ammaar
Kaylee
Ayub
Ceejai
Finley
Chennel
****************************************
For the last week the children have been watching our baby caterpillars. When they arrived they were very small and moved very slowly. It didn't take long for them to start growing and very soon they became a lot bigger. On Monday before our trip we had noticed that they had moved to the top of the container and some had already started to form a chrysalis. Three days later they are now ready to be moved into their net, the children are really excited to see what happens next. What will they transform into? Come back and check soon.
**********************************************************
This week we had our Reception trip and we visited the Botanical Gardens. We were all really excited and eager to find out what we would be seeing and doing. The coaches arrived at school and we all got buckled into our seats ready to go. When we arrived at the Botanical Gardens we were greeted by our guide for the day, she walked us down to a classroom and told us about all the wonderful things we would be doing.
First we walked down a long path to a patch of grass surrounded by beautiful trees, the lady told us that we were going on a bug hunt. We all had a container for our bugs and we needed to be careful with the bugs because they are very delicate. The children searched in lots of dark damp places and found plenty of bugs such as woodlice, worms, ants, flies, millipedes and earwigs. There was also a big peacock who made a very loud noise to call to his friends. After our bug hunt we went pond dipping, the children were given nets and told about the rules when we are around water. Before we started we saw a newt swimming around but it was too fast for us to catch. The children were fantastic at catching lots of different creatures and were fascinated by what they had caught. After all that it was time for some lunch, so we went and found a nice shady spot.
After lunch we made our way to the butterfly house. We had to make sure we didn't let any of the butterflies escape as we went in and it was very warm inside. The children loved all the butterflies and it was a lovely experience for them all.
Butterfly House
Then we took a walk to the play park whilst looking at all the wonderful plants and flowers. Everyone enjoyed having a run around and playing on all of the swings and slides. When we had finished on the play park we went to have a look at the parrots, then we went inside the very warm green houses to see all the exotic plants and huge Koi Carp fish.
Everyone had a fantastic day at the Botanical Gardens and we learnt lots of information about mini beasts. On our way back home lots of children felt very sleepy and some of them even had a little snooze.
We would like to say a BIG thank you to all our helpers that came with us, we hope you enjoyed it as much as we did.
*****************************************
Robins class spent the day in their new Owls classroom . We had lots of fun and our new teachers were very impressed with how clever we were!
**********************************************************
We had a visit from the RSPB today and they came to talk to the children about mini-beasts. We found out lots of information, then we went outside on a mini-beast hunt. Everyone had great fun even though it was raining and we found lots of bugs.
Kaylee said "A snail has a shell for his home".
Caelan said "Bee's make honey".
Ammaar said "We went outside and found a worm".
Chennel asked "Do butterflies eat worms?"
Moses said "I liked looking for all the bugs, we found some earwigs". 
Jamie said "We used a brush so we didn't hurt the bugs".
Pearl said "We went outside to look for spiders".
Check out the RSPB website to see what you could do in your garden.
**********************************************************
Last week we celebrated the Queens 90th birthday. Everyone made crowns either at home or at school, we learnt the National Anthem and we made delicious cucumber sandwiches for our tea party. We all came to school dressed in red, white and blue and we made some beautiful bunting to hang in the playground. The whole school came out onto the green in the afternoon to eat our sandwiches and cake then we sang Happy Birthday and the National Anthem, unfortunately the Queen was unable to make it to our tea party but she did fly over in an aeroplane so we all gave her a wave as she flew by.
Happy 90th Birthday Your Majesty!
National Anthem
Celebrating the Queens 90th Birthday.
**********************************************************
This week we have been learning all about our class birds. The children found out lots of different facts about the Robin. The children also participated in various activities. Please have a look and ask your children about all of the different things they found out about a Robin.
****************************************
Well done to all the children in Robin's class, you were all amazing in our class assembly. The children confidently remembered their lines and delivered them beautifully. There was lots of information to remember and I think the parents, grandparents, brothers and sisters learnt lots about the Sleeping Beauty, Bearded Dragons and Castles. After the assembly, Mrs DeSanges had treated all of the children to a tip top to enjoy outside.
**********************************************************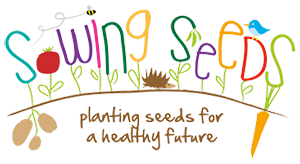 We have been working hard in our allotment area this week. Mr Giles came to help us dig all the soil ready for planting all the yummy vegetables we will be growing. The children have loved getting their hands dirty and have been asking lots of questions about how fruit and vegetables grow. Make sure to come back and check how our seeds are growing.
**********************************************************
| | |
| --- | --- |
|   | Parachute games encourage cooperative, non-competitive play and reinforce turn-taking and sharing. The games are a lot of fun for both children and adults and allow us to share learning experiences with the children. |
SUNP0931.AVI
**********************************************************
We had the great pleasure of meeting Ceelo the Bearded dragon this week. Ceelo belongs to Luke and Vicky and they know lots of information about Bearded dragons. Earlier in the week the children thought about what they would like to find out about Ceelo, so Luke and Vicky had plenty of questions to answer. 
Kaylee asked, "Where does he sleep?"
Ceelo lives in a glass tank called a vivarium.
Ammaar asked "What are the holes in his cheeks for?"
The holes on each side of Ceelo's head are his ears.
Alexis asked "Can he fly?"
No, Bearded Dragons don't fly.
Maliha asked "Can Ceelo change colour?"
Ceelo can start changing into a black colour if he is feeling territorial.
Jamie asked "What does he eat?"
Ceelo eats live crickets, locusts and also enjoys salad.
Ronnie-Mae asked "Can he run?"
Yes, he can run quite fast.
Kyle asked "Does he have wings?"
No, he doesn't have wings
Chennel asked "Can he climb?"
Ceelo can climb very well and uses his claws and tail to help him.
Murray asked "Can he breathe fire?"
No, Ceelo does not breathe fire.
The children were absolutely fascinated by Ceelo and enjoyed finding out about him. Thank you to Luke and Vicky for bringing him in.
Here is some information about Bearded dragons if you would like to know more .
**********************************************************
St George's Day
The National Day of England
When is St. George's Day?
St George's Day is celebrated in England on 23 April, in honour of St George, the patron saint of England. 
What does the flag of England look like?
Who was St George?
A story dating back to the 6th century tells that St George rescued a maiden by slaying a fearsome fire-breathing dragon. The Saint's name was shouted as a battle cry by English knights who fought beneath the red-cross banner of St George during the Hundred Years War (1338-1453). Click here to find out the story of St George and the Dragon http://www.scholastic.co.uk/assets/a/20/a9/dragon-pcps-217327.pdf
What is the national emblem of England?
The national emblem and national flower of England is a red rose.
Happy St. George's Day!
******************************************
Robins had a class discussion about what type of business they would like to do and they came up with lots of ideas. The best ideas included a book shop, teddy shop and keyring shop, to decide what we were going to do, we held a vote and keyrings came out with the most votes. We did some research to find out what keyrings they could make and everyone really liked the beaded keyrings. The children came up with the name for our shop then they needed to write a letter to Mrs Ricketts to ask if she could lend us £20 to get our shop started. Mrs Ricketts was very excited to hear about our shop and agreed to lend us the £20. Our next job was to start making the keyrings and to do some advertising, the children made lots of posters and also visited the other classes to tell them about out business. 
From Monday 18th April Robins will be starting their business called 'Keyring Shop'. We will be selling our keyrings everyday in the playground at the end of the school day. Keyrings are 50p each.
********************************************************
This half term our new topic is 'Did Dragons Exist?'. This will be a fun and exciting topic where children can explore the possibility that dragons actually exist. Through questioning, stories, exploring and researching we hope to find out. Alongside dragons, we will be looking at castles and their features and compare them to how we live today. To engage to the children in the topic their Easter homework was to make a castle or a dragon. The teachers were very impressed with all the fantastic models that came into school and they will be displayed during this topic.
**********************************************************
We have had lots of fun in the run up to Easter and have made lots of lovely things to take home. The children have been very busy making their own bunny ears, Easter cards and sock bunnies which are very cute. There have also been lots of Easter activities within the classroom and the children have enjoyed learning all about the Easter story.
We hope you enjoyed our Easter celebrations in the playground, the children thoroughly enjoyed singing all the Easter songs to their parents.
Happy Easter!
**********************************************************
Well done to everyone that joined in with the Step It Up Wake up Shake up dance for Sports Relief. There was a great turn out and it was lovely to see some of Mom's and Dad's taking part too. Thank you for all your donations.
**********************************************************
Today the children went out into the playground to join in the St Patrick's Day celebrations.
We supported year 2 who had put on a performance of Irish dancing and singing.
The children had also made Irish decorations to cheer on the dancers.
Happy St Patricks Day
**********************************************************
Today the children found out about the life cycle of plants. We are currently doing an experiment within the classroom to find out the best way to grow cress seeds. We have three trays of seeds; one tray has been watered and placed in a dark cupboard, another tray has been watered and placed on a windowsill and the final tray is on a windowsill without water. Which one will grow the best? Also, we did our own planting of some French beans which the children thoroughly enjoyed.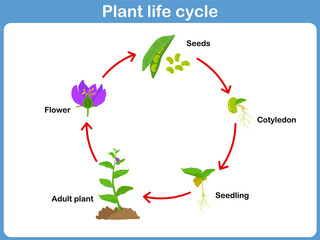 **********************************************************
We celebrated World Book Day by bring our favourite bedtime stories to school. In the afternoon we all got dressed in our onesies and pyjamas, and enjoyed a cup of hot chocolate whilst reading our books. Robins then got very cosy and lay on the carpet in front of a roaring fire on the interactive white board.
At the end on the day each child was given a £1 Book token, here is some information on where and how to use it - http://worldbookday.com/books/
**********************************************************
The children have been learning 'The Little Red Hen' story using the Pie Corbett method. Pie Corbett encourages children to use actions and story maps whilst telling stories. All this helps children to retain the story and this has resulted in some amazing writing by Robins this week. 
Here is a similar story map to the one we used, the children adapted their story to make it their own. They decided what animals to have and what actions to use. Have a go with your child at home.
**********************************************************
This year we are all learning a special Wake-up Shake-up for Sports Relief on Friday 18th March. Learn the song and dance then come and join in with us in the playground before school.
**********************************************************
This half term we have started our new topic 'Why can't I eat chocolate for breakfast'. The main focus of this topic is for children to discover and find out what it means to be healthy and stay healthy. We have already had lots of discussion about good and bad foods and the importance of brushing our teeth. In the coming weeks we will be going more in depth with the topic, we'll talk about the different food groups, trying different foods, making bread and much more.
**********************************************************
The children had a fantastic day celebrating Valentine's Day. We got dressed into our party clothes ready for the disco. They had so much fun decorating biscuits, making Valentine's cards, having their faces painted and dancing the afternoon away.
**********************************************************
We have been celebrating Chinese New Year, so we thought it would be exciting for the children to find out what Chinese People do to celebrate. We talked lots about the Chinese tradition of Dragon dancing and watched videos. The children noticed how colourful everything was and they could hear lots of drums. We based our PE lesson around Dragon dancing and the children were very good. 
Chinese Dragon Dancing
As well as the children joining in with the Dragon dancing, they also had lots of different activities within the classroom.
They found out about the Chinese animal calendar, this year being the year of the monkey.

Practiced their skills at using chop sticks.

Wrote Chinese numerals

Made Chinese dragons

Looked at the different types of foods
Happy Chinese New Year - Gung Hay Fat Choy
**********************************************************
Throughout your child's time in their reception class, a learning journal is created for them to record their learning and development. It is a beautiful record of every significant step they take in all areas of learning. We collectively evidence their learning with a collection of photographs, observations, paintings, mark making/writing, achievements and assessment. The children and staff feel immensely proud of these journals, as we can already see the amount of progress that is being made.
Here, you can see a sample of what our journals are looking like so far
**********************************************************
Today the children have been learning how to jump and land correctly and safely. The children had some of the apparatus and benches out. First they had to think of different ways to travel along the benches, then they had to decide on which jump they wanted to do. Have a look at how much fun we had!
**********************************************************
Well done to the 20 children in Robins Class that received attendance certificates for 97% or more last half term. Lets try really hard this half term to get more children with 97%.
 You can do it! 
**********************************************************
This week has been all about engaging the children and introducing them to our new topic. We really want all the children to get the most out of everything they do, so we made sure that the introduction to our topic was a memorable one. When the children came into school there was a letter from a Polar bear, who was very worried. The Polar bear told the children that his friends had been trapped in ice and he didn't know what to do. He needed our help. I wonder if the children could come up with some ideas on how to free the frozen animals?
"We could hold it in our hands wearing gloves"
"Pour warm water on them"
"Use a hairdryer to warm the ice"
Wrap the ice in a warm towel"
"Break the ice with a hammer"
"Rub your hands together to make them warm then put them on the ice"
"Put the ice on a radiator"
**********************************************************

We would like to wish all our Birches Green families a very happy and successful New Year. We are really looking forward to all the exciting topics and challenges in the coming months. This term our new topic is 'Where Does Snow go?', the children will be finding out about winter weather, keeping warm and the properties of ice and snow.
**********************************************************
The whole school had a wonderful treat today, a travelling panto came to visit and put on a show of Dick Whittington. There was lots of crowd participation to join in with the loud cheers and boo's, but luckily the good guy always comes through in the end.
**********************************************************
We've had a fun filled day today, preparing for our party in the morning then dancing and playing party games in the afternoon. All of the children got very involved in preparing the food for their party, some children made the yummy sandwiches and some peeled and cut the fruit for the delicious fruit salad. We talked about the importance of making sure our hands were clean and how to handle the knives safely and correctly. Once all the food had been prepared it was time for everyone to make and decorate a party hat ready for the afternoons festivities. After dinner, it was time to party! The children danced to lots of Christmas songs and joined in with the party games. Santa also came and made a special visit and gave each of the children a gift. Then it was time for the children to enjoy all the lovely party food.  What a fantastic day!!
**********************************************************
Well done to all the children in Reception for their excellent performances this week of the Christmas Nativity. The children and staff have all been working very hard in preparation for this year's production and friends and family were invited on Wednesday and Thursday. We were so proud of the children and their confident performance and I think the children were equally proud of themselves. The spirit of Christmas was certainly felt in School while the children sang and danced enthusiastically, lots of fun was had by all. 
Thank you to everyone that came to watch, we really appreciate your support.
**********************************************************
We had a very exciting day on Friday as it was our school Winter Fayre. The parents came and joined in the fun too, they won lots of prizes from the tombola and the raffle and they also bought lots of goodies from the different stalls. After the parents had left it was the turn of the children, there were lots of games set up for them with lots of opportunities for everyone to win a prize. There was also a special visitor in school too....Santa! He and Mrs Clause came to visit and make sure everyone was being good. Everyone in Robins class had wrote him a letter to tell him what they would like for Christmas, the children sang a special song to him and had their photo took.
Thank you to everyone who came along to support the Winter Fayre or gave donations. Lots of money was raised for school and the funds are going to be put towards a pantomime for the children closer to Christmas. 
**********************************************************
 We have an Elf in class!
We have got a very special visitor in the Robins class, it is one of Santa's helpers. The Elf appeared in the class over night and left the children a message. The Elf finds a nice spot in the classroom where he can watch all of the amazing things that the children are up to. He then visits Santa at the North Pole every evening to tell Santa all of the good things the children are doing.
****************************************
This week, Paul came into school to talk to us about road safety. He told us all about the Green Cross Code -
1. First find the safest place to cross
2. Stop just before you get to the kerb
3. Look all around for traffic and listen
4. If traffic is coming, let it pass
5. When it is safe, go straight across the road – do not run
Try not to cross between parked vehicles
**********************************************************
We talked and found out all about bullying this week. We had some visitors come into school who performed a puppet show all about bullying, their message for the children was 'Always tell someone you trust' and to empower children and young people to make a noise about bullying – whether it is happening to them or to someone else, face to face or online. Sometimes we might not realise that we are hurting someone's feelings so we need to make sure we are kind and considerate all of the time.
What is bullying?
Several Times On Purpose
****************************************
Today we celebrated Children in Need by coming to school dressed as a Hero. Lots of people made a donation which will be pledged to the charity. We all had lots of fun showing off our costumes and the children even played Pudsey bear games and made masks.
Thank you to everyone for taking part, we will let you know how much was raised very soon.
********************************************************
This week we thought a lot about Remembrance Day and why we wear poppies. The children did lots of wonderful work around Remembrance Day using different media and materials. They wrote information about poppies, painted them, coloured them, created poppies on the computers and made a poster for the school display board. Lots of children brought money into school to buy poppies and wore them with pride. On Wednesday 11th November at 11 o'clock, everyone stood silently to honor the 2 minute silence.
Please follow this link for more information about Armistice Day  http://www.bbc.co.uk/newsround/34720785  
**********************************************************
This week the Robin's parents were invited to come into school and spend some quality time with their child and eat lunch together. Everyone that attended had a wonderful time and felt that it was very beneficial to them and their child. It was lovely to see so many parents enjoying the time with the children.
Thank you for coming!
**********************************************************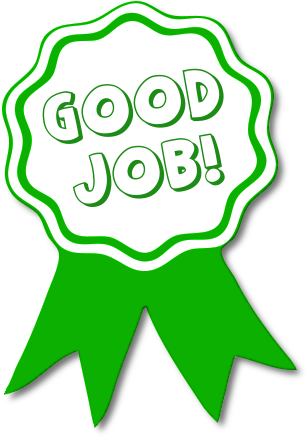 Wow! Robins class have been learning their High Frequency Words and are now starting to move up the rockets closer to the moon. If you keep practising your words at home and school then everyone will be flying up the rockets very soon. 
Also this week, all the good behaviour and achievements are starting to pay off. Lots of children are starting to get 5 dots on the rewards chart which means they get to choose something out of the Treasure Chest. Well done, keep up the good work!
**********************************************************
Well done to the 15 children in Robins Class that received attendance certificates for 97% or more last half term. Lets try really hard this half term to get more children with 97%.
 You can do it! 
********************************************************
This week the children have been learning all about the Gun Powder Plot and how to stay safe on Bonfire night. We did some writing to explain how we can stay safe, these are some of the things the children said - 
Don't touch fireworks.

Don't stand too close to a fire.

Always wear gloves if you have sparklers.

Stay with a grown up.
The children also had lots of fun making their own bonfire with Mr Giles, they had to talk to each other to discuss how they were going to create their bonfire and what resources they could use. Later in the day the children also made a Guy Fawkes to put onto the bonfire.
Enjoy your bonfire night and make sure you stay safe.
**********************************************************
Today we celebrated Harvest Festival by singing songs and telling poems about harvest. Mrs Ricketts held an assembly about why we bring food into school during this time and where it goes. We were very grateful for all the donations we received and we would like to say a big Thank you to you all. Your donations will be shared between Birmingham City Mission and Erdington Food Bank. 
**********************************************************
As part of Black History Month we have been learning about the world famous musician Bob Marley. We have found out lots of information about him and we have been practising an assembly to tell the school all about him. Here is some of the information we found out. 
Bob Marley was born on February 6, 1945, in Nine Miles, Saint Ann, Jamaica, to Norval Marley 

and Cedella Booker. His father was a Jamaican of English descent. His mother was a black teenager.

He and his friends Bunny Livingston and Peter Tosh spent a lot of time listening to rhythm and blues on American radio stations. They went on to form a band called the Wailers.

These are some of Bob Marleys songs, Three Little Birds, One Love, No Woman, No Cry, Stir it Up and Is This Love.

 Bob Marley died on 11th May 1981

 at Cedars of Lebanon Hospital in Miami at the age of 36.
**********************************************************
The children had a wonderful day creating their very own concoctions using special potion ingredients. This activity is sensory and delightful messy and allows them to experiment, imagine and create. The outdoor area was turned into a potion lab with many different magical ingredients and containers for the children to choose. In small groups the children came out to make their potion and decide what magical power their potion would possess. 
Ronnie-Mae made a potion that will turn her into a fairy.

Jamie's potion has the power to turn him into a train like Thomas the Tank Engine.

Aryan said his potion will make him fly in the air.

Kaylee wanted her potion to take her on holiday to Majorca.

Cole made a potion to make him as fast as Sonic.

Alexis made a potion that will turn her into a teacher.

Umair wanted his potion to turn him into a dinosaur.

Finley's potion will make him invisible.
**********************************************************
Today we started our first massage session by a programme called 'Massage in Schools Programme' (MISP), run by Mrs Duffy. This involves fully clothed, child to child massage of the head, back and arms, experiencing nurturing touch in a safe way. During the programme, the children were spoken to about respecting each other at all times. The children learned that they needed to ask permission from their partner first before they placed their hands on them, this is to make sure they are happy to continue. Every child has the right to say 'no' to the massage if they wish. Our first session was very successful and everyone that joined in enjoyed it very much.
**********************************************************
As part of our 'What is a Reflection?' topic, we are trying to encourage the children's curiosity, understanding and knowledge about mirrors, reflections and symmetry. The children went in small groups to explore the school to find out where they could and couldn't see their reflections.  Here is a list of all the things the children found out about, windows, grass, playground, paper, mirror, wall, car, puddle, mud, cup of water and a spoon.
As well as exploring the school, we also looked at shiny and not shiny items and discussed what they noticed. We also incorporated symmetry into our P.E lesson by pairing the children and asking them to mirror each others movements.
**********************************************************
On Friday, Mrs Hunter came into school to give the children an art lesson on how to paint a Robin. She explained to the children how they should go about starting their painting, first they needed to look very carefully at the picture of the Robin, looking at the size, shape and colours. Next, the children needed to draw an outline of their bird with a pencil. Finally, they chose the colours and paint brushes they needed and started their paintings. The children produced lots of wonderful Robins and they will look fantastic on our display board.
Thank you for helping us Mrs Hunter!
**********************************************************
This week we held our IMPACT Workshop for parents. The focus of the workshop was about phonics and how it is taught in a fun and captivating way in the classroom. The children came and had a phonics session in front of their parents and impressed them with their growing knowledge. Hopefully all our parents picked up lots of useful tips on how to support their children at home. 
******************************************
We would like to say a very big Thank You to one of our lunch time supervisors, who has supported one of the children in Robins class during lunchtime. Mrs Miller has sat with this child everyday for the last 2 weeks and has encouraged him to try different foods. He is now far more confident and is enjoying his dinners. They both received certificates from Mrs Williams, Well done and Thank you Mrs Miller!
**********************************************************
During early years we do lots of fun activities to develop the children's physical skills.  This week in P.E we had a relay race using balls. The children demonstrated how they could listen and follow instructions to successfully co-operate with each other throughout the relay.  
Physical development/Moving and Handling - Negotiates space successfully when playing racing and chasing games with other children, adjusting speed or changing direction to avoid obstacles. 
**********************************************************
Our second week in reception has been another busy one. Everyone has been working very hard and impressing us with all their fantastic work. This year our school motto is 'Climbing the Ladder to Success', so we decided that we should have some ladders in our classroom to display all of Robins achievements. With the help of Mr Giles, the children worked together as a team to find the resources they needed to make the ladders. There was lots of talking and problem solving involved but with a little bit of teamwork they made 4 sets of ladders. Well Done Robins!
The children had great fun exploring our outside area. Then we got ready for our P.E lesson, and the children impressed us again with their hopping, jumping and skipping skills.  
Our classroom pets came out to meet the children this week too. Cookie the hamster had a roll around in her ball, the Giant African Land Snails went for a slither and Treacle and Syrup the Guinea pigs enjoyed being petted during circle time. We talked about about how we look after the animals to keep them happy and healthy and some of the children helped to clean out their cages.
Cookie the Hamster meets the children
**********************************************************
We have had a fantastic first week in reception and all the children have settled very well. They have had lots of fun making new friends and exploring all the different learning areas. We have been looking at books, painting pictures, playing in the sand, using the iPads, creating with play dough, writing our names and much, much more.
Caelan loves using the iPads.

Chennel is a very good artist and has beautiful manners.

J'anayah has really enjoyed making friends and playing in the home corner.

Amina and Aryan are fantastic at tidying up.

Kyle loves playing with the cars and garage.

Samantha is amazed by our class pets and asks lots of questions.

Murray enjoys the construction toys.

Umair likes the outside area and builds towers with the bricks.
Most of the children have been bringing their books bags to school every day and have started to take home a reading book of their choice. We'll soon be sending home their first set of words to learn too.
Well done Robins!
******************************************
At Birches Green Infants we follow the Cornerstones Curriculum which is exciting and stimulating and follows the four cornerstones of learning.
The first topic we will be finding out about is 'What is a Reflection?'. This topic develops children's curiosity, understanding and knowledge about mirrors, reflection and symmetry.  At the heart of the project children will develop an awareness of their own reflections and reflections of things in shiny surfaces.  Throughout their experiences children will take turns to share ideas, conversations and materials, understanding that playing and working together can help them get on better, build good relationships and develop thinking.
******************************************
Click on the link below to see content from 2014/15 :-