Welcome to Woodpeckers class!
Mrs Poller your class teacher and Mrs McMahon your teaching assistant would like to give you a warm welcome to Woodpeckers class page. We will regularly update the page with information and photos so you can see what your children have been doing or will be doing in class. Throughout the year we will be doing many fun activities and learning along the way and we love our parents to feel involved and informed. We hope you and your children will get lots of enjoyment out of sharing our wonderful page, and enjoy seeing the progression the children make as much as we do.
P.S. don't forget to follow us on Twitter
 https://twitter.com/BGI_Woodpeckers
******************************************
  Check out our exciting termly curriculum topics.
******************************************
Isabella has been awarded the celebrations certificate this week for for her writing, Isabella has really been trying hard to listen for initial sounds in words and writing them correctly.
Hanna won the 'Super Star Writer' award this week and received a note book and pen from Mrs Ricketts. Hanna's fantastic writing is on display in the entrance hall for all to see. 
Well done Jack for receiving the governors award for always thinking about our school values.
Keep up the good work , Isabella and Hanna! Always reach for the stars! 
Who will impress us next time?
****************************************
Big Maths, Beat That!  is a fast, fun and furious challenge that is set every Friday, and only take 20-30 seconds.Throughout the children's time in school they learn different sums called 'learn it's'. The idea of the challenge is for children to have a quick recall of these sums without having to work them out, they just know them. The children are constantly challenged to increase their own score (literally..."Beat That!", where 'that' is their best ever score)
This week, all these children have beat their scores from last week.
Dominic                           Hanna
Rio                                  Holly
Isabella                          Ismaeel
Jace                               Jack
Lamiya                            Lauren
Oluwatobi                       Rahim
Ryan                               Suleman           
Well done, keep up the good work!
******************************************
Mrs Poller and Mrs McMahon would like to say a huge thank you to Woodpecker's for being such a wonderful class. You've made us so proud of all your achievements this year and we know that you will continue to grow in year 1.
Have a fantastic summer!!
******************************
Birches Green's Got Talent was another huge success this year with contestants from each year group and lots of staff getting involved too. No talent contest would be complete without judges and this year we had, Louis Walsh, Piers Morgan, Alesha Dixon, Amanda Holden and of course Simon Cowell.
During the audition process, Woodpecker's voted for 'The Spinning Circus' to be the act to perform at the show for our class, and they were absolutely fantastic! Well done to everyone that auditioned and to all who performed.
******************************************
This week we all took part in sports day and the weather was beautiful. The main emphasis is on enjoyment and participation by all. All the children that took part thoroughly enjoyed the event and it was lovely to see so many parents turn out and cheer on their children. Well done to the parents that joined in for the Mom's and Dad's races. 
*****************************************
Woodpecker's and Robin's have been cooling off in the hot weather by splashing around in the paddling pool and water trays. Mrs Walker even sprayed the children with the hose pipe, it was lots of fun and definitely helped everyone cool down.
******************************************
Well done to everyone in Woodpecker's, your class assembly was fantastic!! You told the story of Anansi and Turtle beautifully, you told us some wonderful spider facts and lets not forget your dancing that got all the parents in the carnival spirit. Everyone spoke confidently and remembered their words. Mrs Poller and Mrs McMahon are very proud of you, as are your parents.
******************************************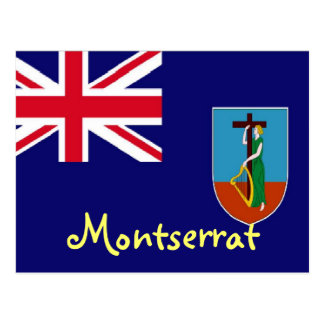 Woodpeckers and Robins were lucky enough to have a visit from Mrs Ryan who works in the school office. Mrs Ryan came to talk to us about where she comes from, she told us that she used to live on one of the Caribbean islands called Montserrat. Mrs Ryan told us lots of information and answered lots of the children's questions. Here is some of the information we found out.
We would like to say a BIG thank you to Mrs Ryan for sharing her stories and information about Montserrat, it was really interesting and we learnt lots.
******************************************
This week Woodpeckers have started their transition to year 1. Each child has been given a buddy from year 1 who has wrote them a letter telling them all about the exciting things they can look forward to in their new class. Woodpeckers also had the opportunity to visit their new classroom and meet their new Teaching Assistant.....Mrs Clarke, they'll also be meeting their new teacher very soon!
******************************************
Our topic this half term is 'Why Do Spiders Eat Flies'. During the past two weeks we have found out lots of information and facts about spiders and mini beasts. We found out what spiders eat and how they catch their prey and we have found out lots about mini beast habitats. The children have made spiders using junk and paper mache, they have also wrote about mini beasts and done division using spiders. Take a look at the picture and see all the wonderful work they have been doing.
******************************************
Well done to all the children that got certificates for 97%+ attendance for last half term.
******************************************
Today the each class's business enterprise was judged by people from local businesses. Woodpeckers once again did us proud and were able to speak confidently to the judges about 'Best Nests'. They answered all of the questions that they were asked and the judges were very impressed. Unfortunately, Woodpeckers didn't win this time, but its the taking part that counts. Well done to Kingfishers who won overall, lots of money was raised for a school in Gambia.
******************************************
Woodpeckers and Robins had a fantastic day to celebrate the end of our topic 'Did Dragons Exist?'. We had a medieval banquet and dressed up as Princes, Princesses, jesters and knights. Everyone made so much effort and really got into the spirit of the day. In the morning some of the children prepared a fruit salad and oats cakes whilst others made crowns and princess hats. During the afternoon, we split into groups to do all the activities. Outside we had sword fighting, archery competitions and juggling. Inside we had medieval dancing and a grand banquet, everyone moved around to enjoy all the activities and had lots of fun. At the end of the day all the children lined up to parade their costumes. 
******************************************
Your talented children have been practicing their painting skills and have amazed us with the finished results. Creative art activities can help children in all areas of development. Here are some ways that art activities can support children's development.
Physical Development - Fine motor control

Social Development - Working together, interacting and learning to share

Cognitive Development - Thinking and reasoning. Finding out what happens when they mix two primary colors together

Emotional Development - Making them feel valued and raising self-esteem

Developing Imagination - Letting them explore and experiment

FUN!
​Have a look at some of their fab art work.
Areas of learning - PSED - SS/MR/MFB, PD - MH, CAL - LA/U/S, M - SSM, TW - PC/UW, EAD - EUMM/BI
******************************************
All the children have been putting their acting skills to the test this week by acting out the story of Cinderella. In small groups, the children had to discuss who was going to take on which role (Narrator, Cinderella, 2x Ugly sisters, Fairy Godmother and the Prince). Once they had chosen their roles we started acting out the story. The Narrator had to make sure they told they story confidently and the actors needed to make sure they were listening so they knew when it was their part. With some practice, the children's confidence really grew and they thoroughly enjoyed acting out the story to the class.  I think we have some budding actors and actresses in Woodpeckers class.
Areas of learning - PSED-SS/MR/MFB, CAL-LA/U/S, TW-PC, EAD-BI
******************************************
We had the great pleasure of meeting Ceelo the Bearded dragon this week. Ceelo belongs to Luke and Vicky and they know lots of information about Bearded dragons. Earlier in the week the children thought about what they would like to find out about Ceelo, so Luke and Vicky had plenty of questions to answer. 
Here are some of their questions - 
Holly asked "What are the holes on Ceelo's head?"
The holes are Ceelo's ears.
Ryan asked "What does he eat?"
He eats crickets, grasshoppers and mealworms mostly.
Patrick asked "Does he breathe golden fire?"
No, Ceelo doesn't breathe fire.
Joseph asked "Can he climb walls?"
Ceelo doesn't climb the walls but he sometimes climbs up the curtains.
Ruby asked "Where does he live?"
​He lives in a glass tank but he prefers to be out of the tank to roam around.
Hanna asked "Why has it got spikes?"
​Ceelo's spikes are for when he is angry or scared and needs to protect himself.
The children were absolutely fascinated by Ceelo and enjoyed finding out about him. Thank you to Luke and Vicky for bringing him in.
Here is some more information about Bearded dragons if you would like to know more .
http://www.thebeardeddragon.org/bearded-dragon.php
Areas of learning - PSED-SS/MFB, CAL-LA/S, UW-TW
******************************************
It's been another busy week in reception for Woodpeckers. After our visit to Tamworth castle we had lots of ideas of what we could do in class. We did some beautiful writing about Ruby the dragon, some of the children even typed their work on he computer or drew dragons using an art program and wrote descriptions. We also used different types of materials to make dragons and the children had some great ideas when designing their own shields which they will recreate using clay next week. 
Areas of learning - PSED- MR/SS/MFB, PD-MH, CAL- LA/U/S, LIT-R/W, UW-TW/T, EAD-EUMM/BI
During 'Number Blast' this week we have been learning about division, and how we can share things fairly. We have been doing this as a practical activity to demonstrate to the children how to share different amounts. They have been doing really well!
Areas of learning - PSED-SS/MFB, CAL-LA/U/S, M-N
We have had some lovely weather this week too, which meant that we were able to celebrate St. George's Day outside in the playground. The school choir performed their St George's day songs and year 1 showed us their wonderful English country dancing. We were very impressed!
The lovely weather also meant we could enjoy our P.E lesson outside too, we enjoyed practicing our bat and bean bag techniques. 
Areas of learning - UW-TW/PC, PD-MH, CAL- LA/U
******************************************
Today we visited Tamworth Castle to find out if dragons really do exist. The children were very excited and the weather was perfect. We arrived in Tamworth nice and early and had time to play on the adventure play ground, which was lots of fun! 
After a while we headed  for the castle, the children noticed that the castle was on top of a hill and had a tall tower. We had to walk up a very steep ramp to get to the castle, but when we got to the top there was a beautiful view.
Once we were in the castle we gathered in the Great Hall. It was a very grand room with candle chandeliers, a huge fire place and colourful pennants hanging from the vaulted ceiling. We met our guides for the day and we started our tour of the castle. First we went to see the Staffordshire hoard and the Tamworth story room. There were lots of activities and even some stocks to put the children in. 
The next part of our tour was a dragon hunt. Olivia, our tour guide told us that Ruby the dragon likes to hide, but leaves clues all around the castle so we needed to keep our eyes peeled. It wasn't long before we found our first clue....dragon poo! and it was green! Then we found a sparkly trail, just like at school and some red scales. We followed the clues and eventually found the dragons nest in the corner of a bedroom. After all that dragon hunting it was time for some lunch.
After lunch, we went to find out the story of Ruby the Dragon. It turns out that Ruby searched for a very long time to find a home because nowhere seemed to be quite right but, eventually Ruby found Tamworth castle. After a few mishaps with accidentally burning peoples clothes, Ruby made Tamworth Castle her home.
Finally, we went to explore the rest of the castle. We even climbed all the steps to get to the very top of the tower. 
Thank you to all our helpers!
******************************************
St George's Day
The National Day of England
When is St. George's Day?
St George's Day is celebrated in England on 23 April, in honour of St George, the patron saint of England. 
What does the flag of England look like?
Who was St George?
A story dating back to the 6th century tells that St George rescued a maiden by slaying a fearsome fire-breathing dragon. The Saint's name was shouted as a battle cry by English knights who fought beneath the red-cross banner of St George during the Hundred Years War (1338-1453). Click here to find out the story of St George and the Dragon http://www.scholastic.co.uk/assets/a/20/a9/dragon-pcps-217327.pdf
What is the national emblem of England?
The national emblem and national flower of England is a red rose.
Happy St. George's Day!
******************************************
On our first day back the children discovered that there had been a visitor in our outside area.  We all went outside and followed a magical sparkly trail, the trail led the children to the big tree. Behind the tree was a nest with a dragon egg, the children were very surprised at their discovery and decided to carefully take it into the classroom. We discussed what we should do with the egg and we agreed that we should take care of it and the children would make a cosy bed for the egg. The children made a few different beds and nests so we had a vote to decide on the best one.
Also this week we have worked hard to turn our role play area into a castle. We went to the library to look for books about castles and we also looked on the internet. We found out that castle have battlements, moats, tall towers, portcullis, drawbridge, arrow slits, stained windows and ramparts. Our castle will also have dragons, the children have drawn their own dragons and wrote about them.
Areas of learning - PSED- MR/SS, CAL- LA/U/S, LIT-R/W, M-SSM, UW- TW/T, EAD- EUMM/BI           
******************************************
Well done to these children that received their certificates for 97%+ attendance for last half term. Well done, keep it up!
******************************************
This half term our new topic is 'Did Dragons Exist?'. This will be a fun and exciting topic where children can explore the possibility that dragons actually exist. Through questioning, stories, exploring and researching we hope to find out. Alongside dragons, we will look at castles and their features and compare them to how we live today. To engage the children in this topic we will be taking a trip to Tamworth Castle. Will we see any dragons?
******************************************
Before we broke up for the Easter half term, Woodpeckers were extremely busy with lots of Easter activities as well as working hard on our business 'Best Nest's'. Everyone made an Easter card to take home on the last day, we hope you liked them, the children worked hard making their chicks. We had a fantastic Easter egg hunt, the children found all the eggs in record time, they were very yummy. Mrs Poller and Mrs McMahon were also very impressed with all your Easter bonnets for the parade, there were so many wonderful ideas. Well done to Jace and Bethany for winning the best bonnets in our class. 
Finally, we done to all of Woodpeckers for all the effort you put into running your business. You worked really well as a team and were enthusiastic all week. You all knew your roles and were happy to help the production team to make the nests when they needed extra help. The sales team were on top form all week, they made sure that our stall always had lots of customers, they even managed to sell out! Well done Woodpeckers, you made lots of money. 
******************************************
We have been taking advantage of the lovely weather this week and have been enjoying our outdoor area. Mrs Walker and Mr Giles have had lots of help from our little gardeners to plant some vegetables in the allotment area, we are now growing potatoes, carrots and radishes.  The children have a big responsibility to make sure it is looked after, they have to remember to make sure its watered and weeds removed, daily. Also this week, the children have had the opportunity to try many physical activities, team games, reading, singing, mini beast hunting, outdoor role play, digging, writing and construction. 
Outdoor learning is essential in promoting healthy and active lifestyles, builds self confidence and relationships through turn-taking and co-operation. It also has a positive impact on children's well-being and development. 
Areas of learning - PSED-SS/MR/MFB, PD-MH/HSC, CAL-LA/U/S, LIT- R/W, M-N/SSM, UW-PC/TW, EAD-EUMM/BI
******************************************
On Friday we had an amazing opportunity to witness a partial solar eclipse. We were very lucky that Dominic had brought his solar glasses into school allowing us to all view the eclipse safely. There was also a live video feed on the interactive white board for children to watch as it happened. I think we were all in awe at what we had witnessed, I hope its something that the children remember for a long time.
******************************************
Red Nose Day was lots of fun, we all made our faces funny for money. Everyone put in lots of effort to make themselves look very silly, we had pirates, clowns, wacky hair, funny noses, silly glasses and many more. The whole days activities was based around Red Nose Day, the children designed their own noses, played games on the computer, decorated biscuits, counted red noses and wrote about them too. Even our P.E. lesson included red noses. Thank you so much for all your donations, the school raised over £150. Thank You!!!!
******************************************
We celebrated World Book Day by bring our favourite bedtime stories to school. In the afternoon we all got dressed in our onesies and pyjamas, and enjoyed a cup of hot chocolate whilst reading our books. Woodpeckers then got very cosy and lay on the carpet in front of a roaring fire on the interactive white board.
At the end on the day each child was given a £1 Book token, here is some information on where and how to use it - http://worldbookday.com/books/
******************************************
The children have been learning 'The Little Red Hen' story using the Pie Corbett method. Pie Corbett encourages children to use actions and story maps whilst telling stories. All this helps children to retain the story and this has resulted in some amazing writing by Woodpeckers this week. 
Here is a similar story map to the one we used, the children adapted their story to make it their own. They decided what animals to have and what actions to use. Have a go with your child at home.
Areas of learning - PSED-MFB, CAL-LA/U/S, LIT-R/W, UW-TW, EAD-BI
******************************************
As part of our topic and Little Red Hen story we decided to bake our very own bread and I'm very happy to say that unlike the animals in the story, all the children were more then willing to help. At the beginning of the week, we made bread from scratch, the children helped me to weigh out the ingredients and read the recipe. They took it in turns to  mix all the ingredients together, then they kneaded the dough for a very long time. We had to wait a while for the dough to prove (double in size) before we could put it in the oven, the children thought this part was amazing. When the dough was ready, we baked it in the oven till it was golden brown and smelt delicious. The tasting was the best bit, everyone loved it. For the rest of the week, we used a bread maker and tried different types of bread.
Here's our bread recipe for you to try at home - http://www.bbcgoodfood.com/recipes/2060/easy-white-bread 
Areas of learning - PSED-MR/SS/MFB, PD-MH/HSC, CAL-LA/U/S, LIT-R, M-N/SSM, TW-TW/T
*****************************************
Well done to these children that received their certificates for 97%+ attendance for last half term. Well done, keep it up!
******************************************
On Tuesday 3rd March, Woodpeckers class invited their parents/carers to come and have lunch. Since September the school have seen some big changes in our catering to promote healthy choices, and we really wanted the parents/carers to come and see for themselves all the lovely food that is provided on a daily basis. This was a great opportunity for parents/carers to sit and enjoy lunch with their child, whilst building good school and parent partnerships.
Here are some of the lovely comments we received:
'I really enjoyed my lunch, thank you for inviting me'

'Thank you for giving me a lovely dinner 10/10'

'The food was lovely, great choice and very yummy'

'Lovely to see a vast range of fruit and vegetables. Lovely to sit with my grandchild'

 'Lovely lunch, good variety'
Thank you for coming, we hope you enjoyed it. It was lovely to see so many Mom's, Dad's and grandparents.
Areas of learning- PSED-MR/MFB, PD-HSC, CAL-U/S, UW-PC
******************************************
This half term we have started our new topic 'Why can't I eat chocolate for breakfast'. The main focus of this topic is for children to discover and find out what it means to be healthy and stay healthy. We have already had lots of discussion about good and bad foods and the importance of brushing our teeth. In the coming weeks we will be going more in depth with the topic, we'll talk about the different food groups, trying different foods, making bread and much more.
To engage the children in our new topic we had a walk to our local Lidl store to buy some fresh fruit and vegetables. Before we left, we talked to the children about how to stay safe out of school, each child was given a wrist band, high-visibility vest and were put into groups with an allocated adult. When we arrived at Lidl we looked at all the different types of food and decided if they were healthy or unhealthy, the children had a good knowledge of what was good for us and what wasn't. Then they chose some fruit and vegetables to buy and take back to school, Mrs Ricketts also gave us a list of food to collect too. We queued up at the till to pay the cashier then we headed back to school. Everyone was very sensible and enjoyed the experience, we would like to say thank you to our adult helpers that came with us and to Lidl for allowing us to visit.
Areas of learning - PSED-MR/SS/MFB, PD-MH/HSC, CAL- LA/U/S, M-N, LIT-R, UW-TW
******************************************
We had a visit from Hazel, Harold and the Life Education Caravan this week, he came to talk to us about making healthy choices. First we talked about what our body parts do (heart, lungs, stomach, muscles and bones) and why we need to look after them. Harold told us that the best way we can look after our bodies is to have a healthy diet and to make sure we do plenty of exercise. He also showed us how to brush our teeth and told us why we shouldn't eat too much sugary food. Woodpeckers really enjoyed the visit and loved taking part in discussions and helping Harold with his problems, I think we all learnt lots. Thank you for visiting!
Have a go at some of these games from Harold - http://coramlifeeducation.org.uk/fun-and-games/
Areas of learning - EAD-SS/MFB, PD-HSC, CAL-LA/U/S, UW-TW
******************************************
The Chinese New Year is coming up on Thursday 19th February, so we thought it would be exciting for the children to find out what Chinese People do to celebrate. We talked lots about the Chinese tradition of Dragon dancing and watched videos. The children noticed how colourful everything was and they could hear lots of drums. We based our PE lesson around Dragon dancing and the children were very good. 
As well as the children joining in with the Dragon dancing, they also had lots of different activities within the classroom.
They found out about the Chinese animal calendar, this year being the year of the goat/sheep.

Practiced their skills at using chop sticks.

Wrote Chinese numerals

Made Chinese dragons

Looked at the different types of foods
Happy Chinese New Year - Gung Hay Fat Choy
Areas of learning- PSED-MR, PD-MH, CAL-LA/U/S, M-N, UW-PC/TW, EAD-EUMM/BI
******************************************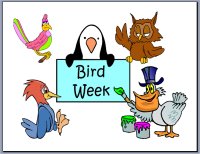 We had lots of fun for bird week and found out lots of information about Woodpeckers.
Did you know?
 

There are more than 180 species of woodpeckers worldwide, but none of them are found in Australia, Madagascar or New Zealand.

The most common plumage colours for all woodpeckers are black, white, red and yellow. A few species also have orange, green, brown, maroon and gold.

A woodpecker's tongue is up to 10cm long depending on the species, and it wraps around the skull.

Most woodpeckers have zygodactyl feet, which means they have toes facing the front and toes facing the back to help them grip trees and poles vertically.

Woodpeckers eat bugs, sap, fruit, nuts, seeds and snails.

Woodpeckers can peck up to 20 times per second, or a total of 8,000 to 12,000 pecks per day.

The green woodpecker is the largest of the three types of woodpeckers that are native to Britain.

Woodpeckers don't get headaches from pecking. They have reinforced skulls structured to spread the impact force, and their brains are tightly cushioned and protected.
The children have enjoyed the many birds activities and challenges this week, here are some of the things they did...  made bird finger puppets, took part in discussions, designed bird enclosures and houses, measured things that were shorter and longer than 10cm, they made nests, drew birds on the computers, used shapes to make birds, the children wrote facts, completed addition sums using bird pictures, the children made bird feeders and we even sang bird songs. I can safely say we are Woodpecker experts.
Areas of Learning - PSED-MR/MFB, PD-MH/HSC, CAL-LA/U/S, LIT-R/W, M-N/SSM, UW- PC/TW/T, EAD- EUMM/BI
******************************************
Throughout your child's time in their reception class, a learning journal is created for them to record their learning and development. It is a beautiful record of every significant step they take in all areas of learning. We collectively evidence their learning with a collection of photographs, observations, paintings, mark making/writing, achievements and assessment. The children and staff feel immensely proud of these journals, as we can already see the amount of progress that is being made.
Here, you can see a sample of what our journals are looking like so far.
******************************************
Our PE lesson this week was learning all about balance. The children learnt how to balance by taking the weight off different parts of their bodies and understanding that balance is a moment of stillness. First, the children worked individually to find different ways to balance. Then we challenged the children to work with a partner and mirror each other whilst balancing, the results were fantastic!
Areas of learning - PSED-MR/MFB, PD-MH, CAL-U, EAD-BI
******************************************
Woodpeckers have been developing their knowledge and understanding of snow this week and have had lots of fun in the process. Last week the children had the opportunity to tell us what they wanted to find out about, and they told us that they wanted to know more about snowflakes. We did our research and found out that all snowflakes are different except for one similarity, they're all symmetrical with six points. The children were challenged to use many different types of materials to make their own snowflakes. The children used paint, paper, sugar cubes, snow dough and paint programs on the computers.  
Also this week, we had a snow machine....on the same day we had real snow! The children loved it and had so much fun. This purposeful experience enabled the children ask questions, speak about previous experiences with snow and produce some wonderful written work. We are sure that your children went home and told you all about what they did at school.
Areas of learning - PSED-MR/SS, CAL-U/S, LIT-W, M-SSM, UW- PC/TW/T, EAD-EUMM
******************************************
This week has been all about engaging the children and introducing them to our new topic. We really want all the children to get the most out of everything they do, so we made sure that the introduction to our topic was a memorable one. When the children came into school they had a video message from a dinosaur, who was very worried. The dinosaur told the children that his friends had been trapped in ice and he didn't know what to do. he needed our help. I wonder if the children could come up with some ideas on how to free the frozen dinosaurs?
After listening to the message the children were very eager to help the dinosaur and had lots of ideas. We discussed as a group how we could help, the children suggested that we could wrap the ice in a blanket, someone else said that a jumper might be better. Other ideas included pouring warm water on the ice, smashing the ice with a rock or using a knife and fork. All the children made and wrote a prediction of which method would work best.
| | |
| --- | --- |
| Method | Total |
| Blanket |      1 |
| Jumper |      4 |
| Rock |      5 |
| Knife and Fork |      3 |
| Warm water |      14 |
We did it! We rescued all the dinosaurs and most of the children predicted correctly that the warm water was the best way to do it and the rock was the second best. The knife and fork took too long to chip away at the ice and the jumper and blanket insulated the ice, preventing it from melting. The children all enjoyed observing what happened to the ice and were able to talk confidently about their findings. Well done Woodpeckers!
Our next step is to start developing the children's knowledge and understanding.
Areas of learning - PSED-MR/SS/MFB, PD-HSC, CAL-LA/U/S, LIT-W, UT-TW
******************************************
Well done to all the children that received certificates for 97%+ attendance for last half term. Fantastic!
******************************************
Our exciting new curriculum starts this term (spring 1) and the first topic is....Where does snow go? The Cornerstones Curriculum is all about engaging children and giving them opportunities to investigate, explore and gain knowledge through imaginative learning.
To find out more about Cornerstones please click the link
 http://www.cornerstoneseducation.co.uk/Learning-Philosophy.aspx
******************************
The last week of Autumn term saw us having lots of fun but also practical learning. The children worked together to prepare their own party food, we talked about the importance of washing our hands before handling food and the children knew it was to make sure we clean away any nasty germs. First, the sandwiches were made and the children showed that they had very good skills in spreading the butter and fillings, then they cut the sandwiches into triangles. Next they prepared the fruit, they chopped, sliced, peeled and put everything into a bowl to make a very delicious fruit salad. Once all the food was done it was time to party. We played musical bumps, musical statues and had a treasure hunt. The children danced and sang the afternoon away until we had a visitor.....Santa! Santa came to see if we were all being good and to remind everyone to go to bed nice and early on Christmas eve. Finally it was time to enjoy all the yummy food the children had prepared earlier, they felt very proud of themselves when they saw all the food laid out, it looked very appetising and tasted wonderful too, the fruit salad was especially good. Well done Everyone!
Areas of learning - PSED-MR/SS/MFB, PD-MH/HSC, CAL-LA/U/S, M-SSM, UW- PC/TW, EAD-EUMM.        WOW! Lots of learning.
******************************************
Somebody has been keeping a close eye on Woodpeckers class, click the link to find out who -
https://www.portablenorthpole.com/app/video/watch/548c72735818b-548c727358232
This is also a fantastic website to play Christmas games and track Santa on Christmas eve. http://www.noradsanta.org/
****************************************
The children visited the Winter Fayre and met Santa this week. They all wrote letters and gave them to Santa, Isabella asked Santa for a Gooey Louie game, Rahim asked for a shiny car and Ruby asked for a doll. All the children were very well behaved and were amazed to meet the big man himself and I think Santa especially enjoyed the song we sang to him.
At the Winter Fayre the children took part in some of the many different games, had a go on the lucky dip and raffle and bought some yummy cakes. They gained confidence using money and trying new activities. We would also like to say a big Thank You to all the parents that visited the Winter Fayre, we hope you enjoyed it.
Areas of learning - PSED/MFB, CAL/LA, LIT/W, MATH/N/SSM, UW/PC 
******************************************
Our focus for 'Number Blast' has been addition. We introduce adding in a very practical way at first and then start talking about the symbols (+ add = equals) and modelling number sentences using numbers up to 5. We use a variety of resources to show the children how to add and what it means, we use cubes, chains, counters, buttons or everyday objects. Initially some of the children found this quite a hard concept but as we have continued they are really starting to enjoy it and are now involving it in their independent learning. 
Areas of learning - MATH/ N, PSED/SS, LIT/U/S
******************************************
Woodpeckers have been learning how to safely negotiate space and use different apparatus correctly during P.E. We thought about how we can travel, balance, jump and climb in a variety of ways.
Here we can see how the children have independently chose different ways to travel and balance, and also sequence their movements.
Listening skills are essential, we demonstrated how to jump from apparatus correctly by standing with our feet together and landing with knees bent to cushion landing. 
Wow! The children showed some lovely jumping skills and with each jump they gained more and more confidence to try different styles of jumps. 
The children are guided and supported to try new activities and through this, they learn to take calculated risks. They observe each other and experiment with different ways of moving. They particularly enjoyed the large climbing apparatus, moving up, down, under and over. 
Developing gross motor skills and risk taking. Children also learn to follow instructions and rules but move independently.
​ 
Negotiating space sensibly.
Areas of learning - PSED-MR/SS/MFB, PD-MH/HSC, CAL-U, N-SSM
******************************************
Our topic this half term is 'People Who Help Us'. We have had lots of discussions about who helps us and why. The children have been putting their discussions into practice through role play, writing and practical activities in the classroom.
The children were introduced to Ted the teddy bear in our first week back, but Ted had a problem...he was lost! As part of our Police Station role play the children took on the role as police officers to try and reunite Ted with his Mom and Dad. They produced posters to display around the school and they cared for Ted by making him a bed as part of our creative activity.
This week Ted had a poorly arm and needed to go to the doctors. Once again the children have thoroughly enjoyed acting out the role of doctors and nurses by checking in patients, booking appointments and showing care and concern. Mrs Poller and Mrs McMahon took on the role as patients and have been very well looked after and cared for, we felt in very safe hands. 
Areas of learning - PSED-MR/SS, PD-HSC, CAL-U/S, M-SSM, UW-PC, EAD-BI, LIT-W
Challenge - Can you make a list of people that help us?
*******************************************
For Children in Need we all dressed up as superheroes and brought in silver coins to raise money. The school cook also baked biscuits and cakes for us to buy and they were very yummy.
Take a look at the wonderful pictures of us all in our costumes.
*******************************************
Well done to all the children that achieved 97% attendance or more for last half term.
Keep up the good work!
******************************************
Music is important for social, emotional and educational development. Through music, children are able to explore their own creativity, build on their self confidence and develop self expression. In the following video you can see that the children are developing positive relationships and good listening skills all within one shared activity.
Performing in the video are children from Woodpeckers and Robins class. Here is their wonderful rendition of the song 'Frozen'.
Areas of learning - PSED/MR, EAD/EUMM.
Enjoy!
******************************************
Woodpeckers have once again surpassed themselves this week with their impressive learning:-
They took on Mrs Ricketts challenge to find out about symmetry. The children have created symmetrical patterns and pictures using all kinds of media. Symmetry means that something is the same on both sides.

For black history month, the children have been finding out about Daley Thompson and have even had a go at some of the events he did in the Olympics.

Some of the children made their own puppets and put on a show. They made tickets and got quite an audience for their impressive show.

We learnt all about 2D shapes and their properties. The children also created pictures out of shapes.

'Ace Dance and Music' came into school and the children learnt some Caribbean dancing.
Areas of learning - M-SSM, LIT-W, PD-MH, PSED-MR/SS, CAL-S, UW-PC, EAD-EUMM.
Child initiated puppet show
Communication and Language, Personal, Social and Emotional Development, Speaking and Listening and Expressive Arts.
******************************************
Parents Evening
Thank you to all the parents who attended the parents evenings this week, it was a huge success! We had many wonderful comments from parents and grandparents who are impressed by how well their children have settled into reception and are enjoying coming to school every day. Many parents also commented on how useful the IMPACT Workshop has been and they now feel more able to help their children at home. We would like to thank you for playing an active role in your child's learning, it really does make a difference.
"When we work together, we can achieve great things for our children."
-Mrs Ricketts
******************************************
This week we held Woodpeckers IMPACT Workshop. The focus of the workshop was phonics and how it is taught in a fun way in the classroom. The children came and had a phonics session in front of their parents and impressed them with their growing knowledge. Hopefully our parents picked up lots of useful tips to support their children at home. 
******************************************
This week Woodpeckers and Robins have been swapping classrooms. It is really important that the children flow easily through both classrooms to access all the areas of learning. 
Harley has been enjoying the Understanding of the World area. He discovered lots of worms in the soil and said "they're gooey". 
Ruby has been writing her letter sounds at the Writing Table.
Ismaeel, Patrick and Joseph built a tower using boxes. Joseph said it was bigger then him!
Tobi, Isabella and Kahri sat with Mrs McMahon in the reading corner and listened to a story called The Princess and the Pea.
Ask your children what they have been enjoying in Robins class this week.